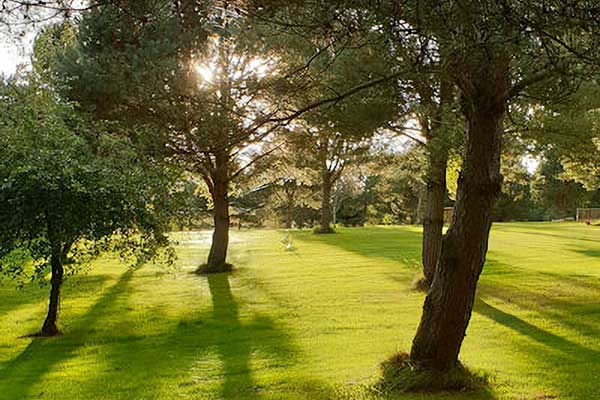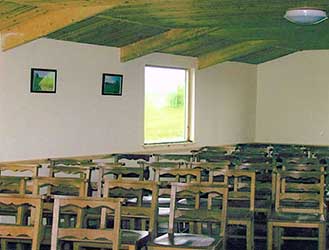 Clovery Woods of Rest was conceived in an effort to return to nature some of the bounty it has provided for us during our lives.
At its inception Clovery Woods was nothing more than a stubble field, which had been farmed intensively for many years. The initial aims of the project have been achieved.
The central part of Clovery Woods has been transformed into a young plantation of Scots Pines, Birch, Aspen and Rowan with the first five acres now in use.
Clovery has a well established tree lined shelter belt, which supports an abundance of wild flowers from Spring through to Autumn.
There is a variety of wildlife in Clovery. Hares, badgers, deer and foxes visit occasionally and there are many species of resident birds.
There is a hall for services which seats 90 with room for a further 20 standing. Electricity is provided and there is no extra cost to use this facility.
The hall and toilet are accessible for the disabled and there is also extensive parking.
Personal Service
It is very important to us that our customers receive a high standard of personal service and have choices. The appointment times are not limited and we do our best to offer the best options for everyone with choices about where they want to be laid to rest, what kind of service they want and how it will be organised. We are happy to accommodate their wishes and to help wherever possible. We work with the local funeral directors but can also help should you wish to organise a funeral by yourselves.
Location
Clovery Woods of Rest is located near historic and beautiful Fyvie. The site has been transformed to a peaceful and tranquil sanctuary that is slowly becoming the home for many species of wildlife. Clovery Woods is truly in a place of spiritual and natural beauty.
Many people choose to have an agreement to be buried here before death. Why not come and visit Clovery Woods, or contact us for more information
Acknowledgements
Alexander and Fiona Rankin, founders of Clovery Woods of Rest, wish to thank George McRae of Fyvie for the invaluable service he has provided during the planning, construction, planting, and ongoing works relating to the establishment of Clovery Woods of Rest